Harveys, the oldest independent brewery in Sussex has purchased a semi automatic mini keg filler. This is to streamline production of their increasingly popular mini keg range. The mini keg filler, supplied by European Malt Company has 4 filling heads and a capacity to fill approximately 160 x  5 litre mini kegs per hour with one operator to load the kegs on and off again.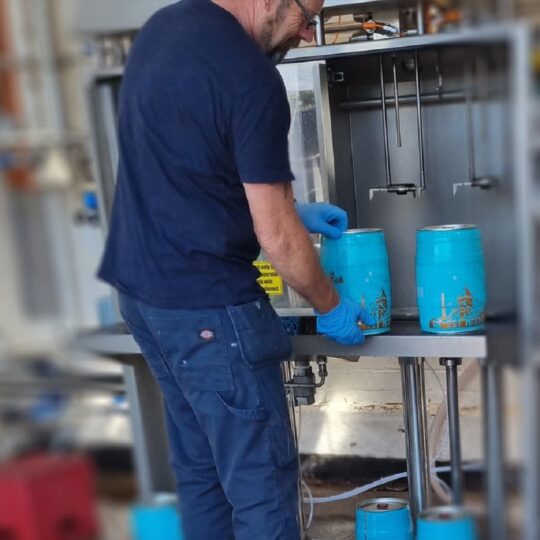 Initially, to improve shelf life Harveys invested in a hand held filler supplied by European Malt. The brewers tasked with filing large quantities of mini kegs quickly outgrew the manual filler and so the decision was made to invest in a semi automatic 4 head filling machine.  
Peter Yarlett, Second Brewer at Harvey and Son tells us:  
"The installation of our Gruber mini-keg filler at the end of 2020 has enabled us to successfully meet an ever increasing demand for mini-kegs. The machine is well designed and easy to use, with cleaning being logical and simple. It fills accurately, consistently and cleanly from the first keg and has allowed us to increase production fivefold." 
A 2 head can fill approx. 80 x 5 litre mini kegs per hour, the 4 head approx.160. It can even be easily converted with optional adapters to fill large bottles and growlers. There is also the option to purchase a semi automatic bunging machine to further automate the process and ensure accurate bunging every time. The filler can be connected straight to your tank or from kegs. Semi automatic mini keg fillers do not take up much room in the brewery. For example the footprint of a 2 head is less than 80cm width and 40cm depth. Our customers can be confident in their investment because this mini keg filling machine is a tried and tested with several hundred supplied in Europe. Typical shelf life of mini kegs filled from this semi automatic filler is 6+ months.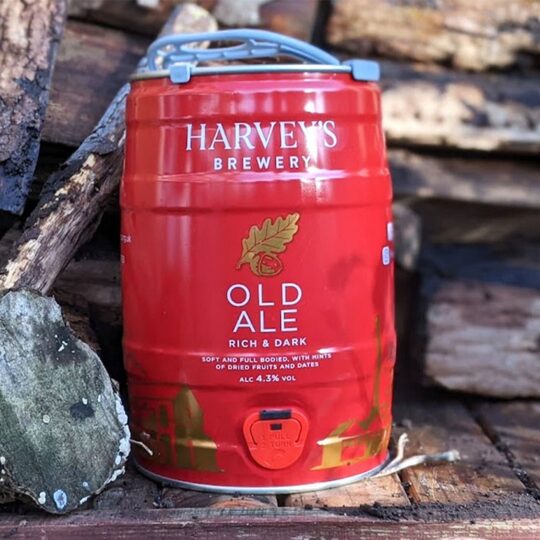 The custom printed vibrant blue Harveys 'Best Bitter' and red 'Old Ale' can be purchased directly from the brewery shop, local off licences, garden centres and farm shops as well as online delivery nationwide.
For more information about mini kegs and filling machines please contact Jayne, Terry or newest family member Madeleine 01444 451834 info@europeanmalt.com